We welcome you to our clinic!
Our Highway Sign
We are located between the Brady Landfill and Oak Bluff on the South Perimeter Highway.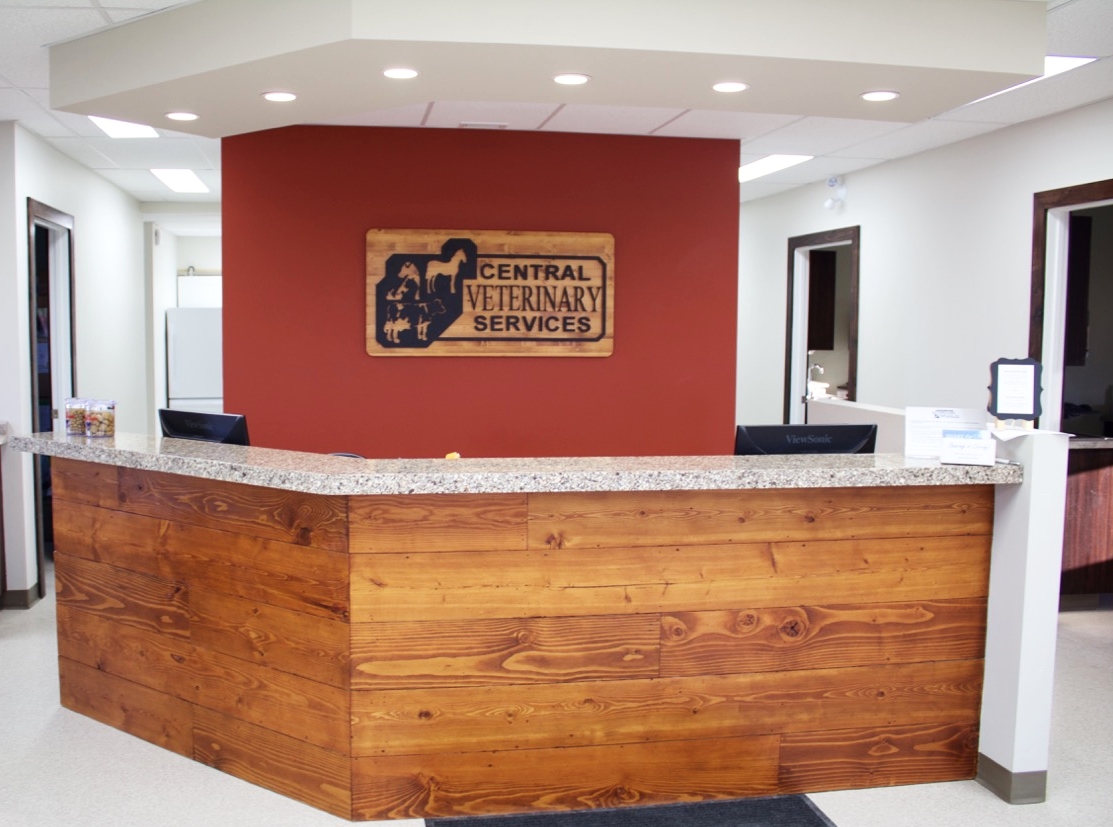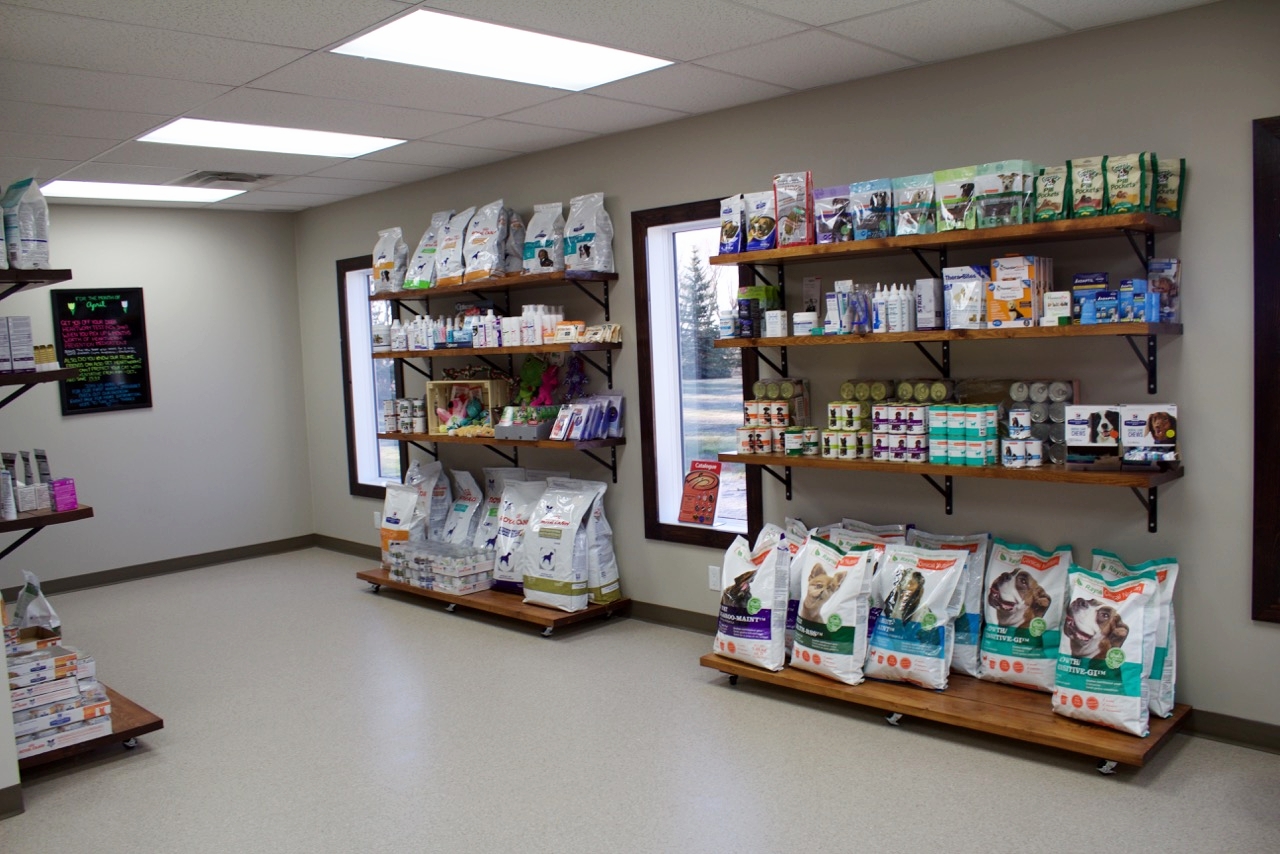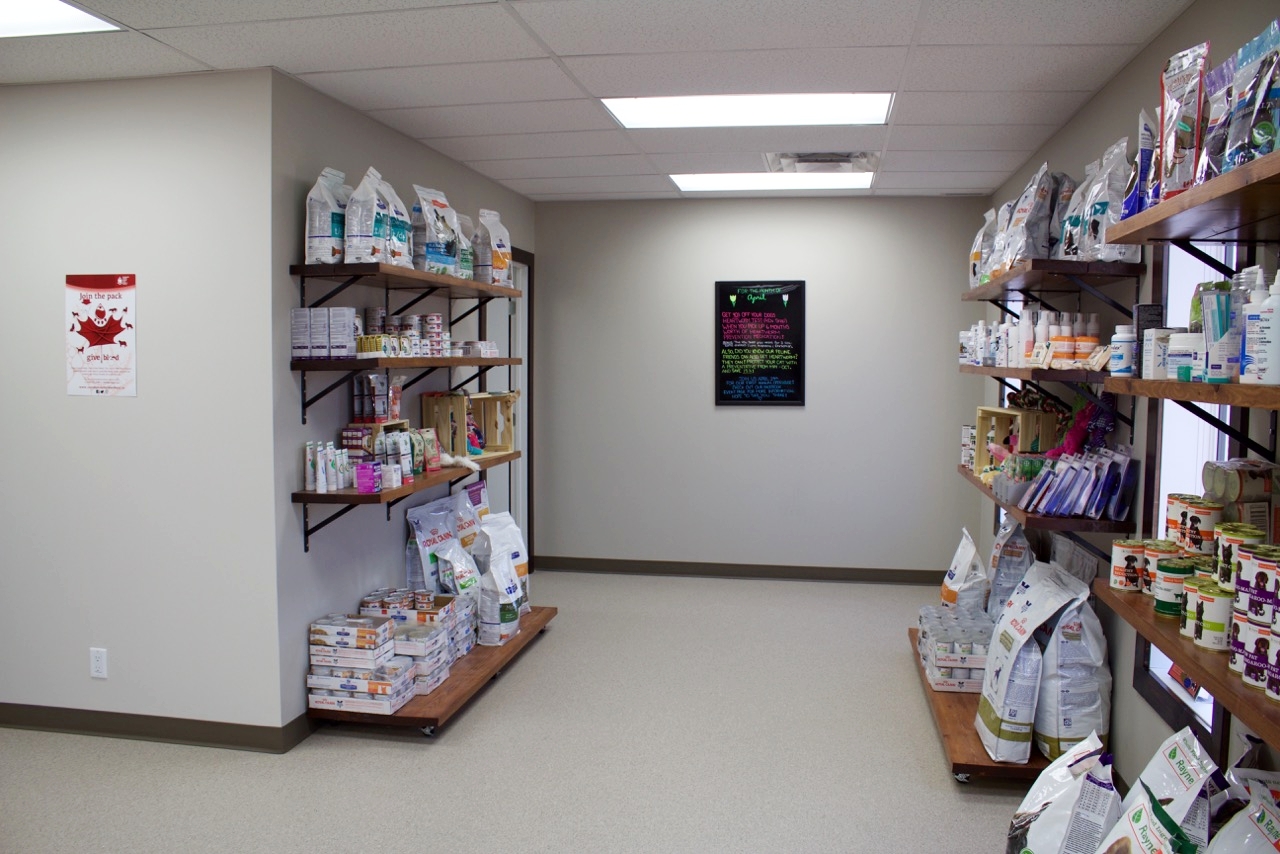 Lab Area
This is where we run all our diagnostic blood, urine and fecal tests. We have state-of-the-art blood machines which give us results within minutes!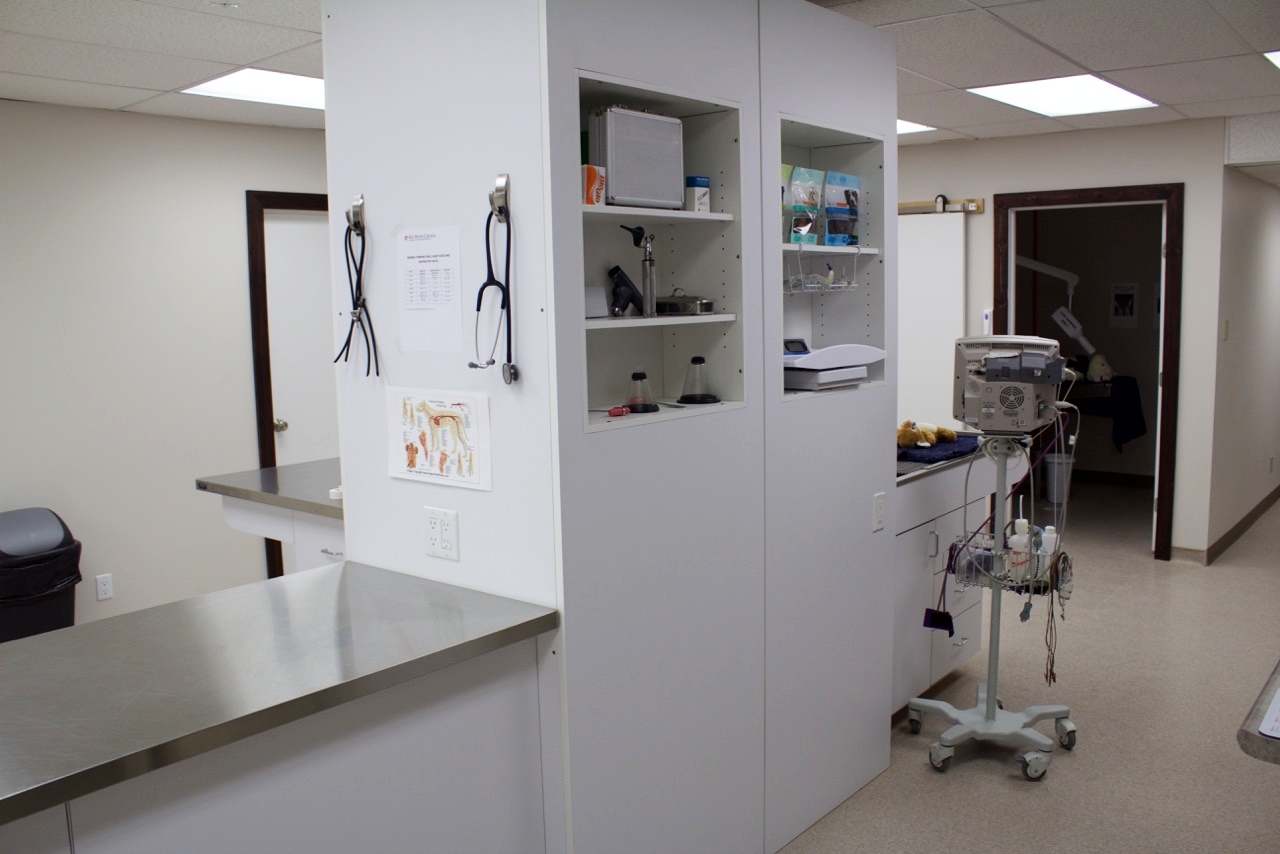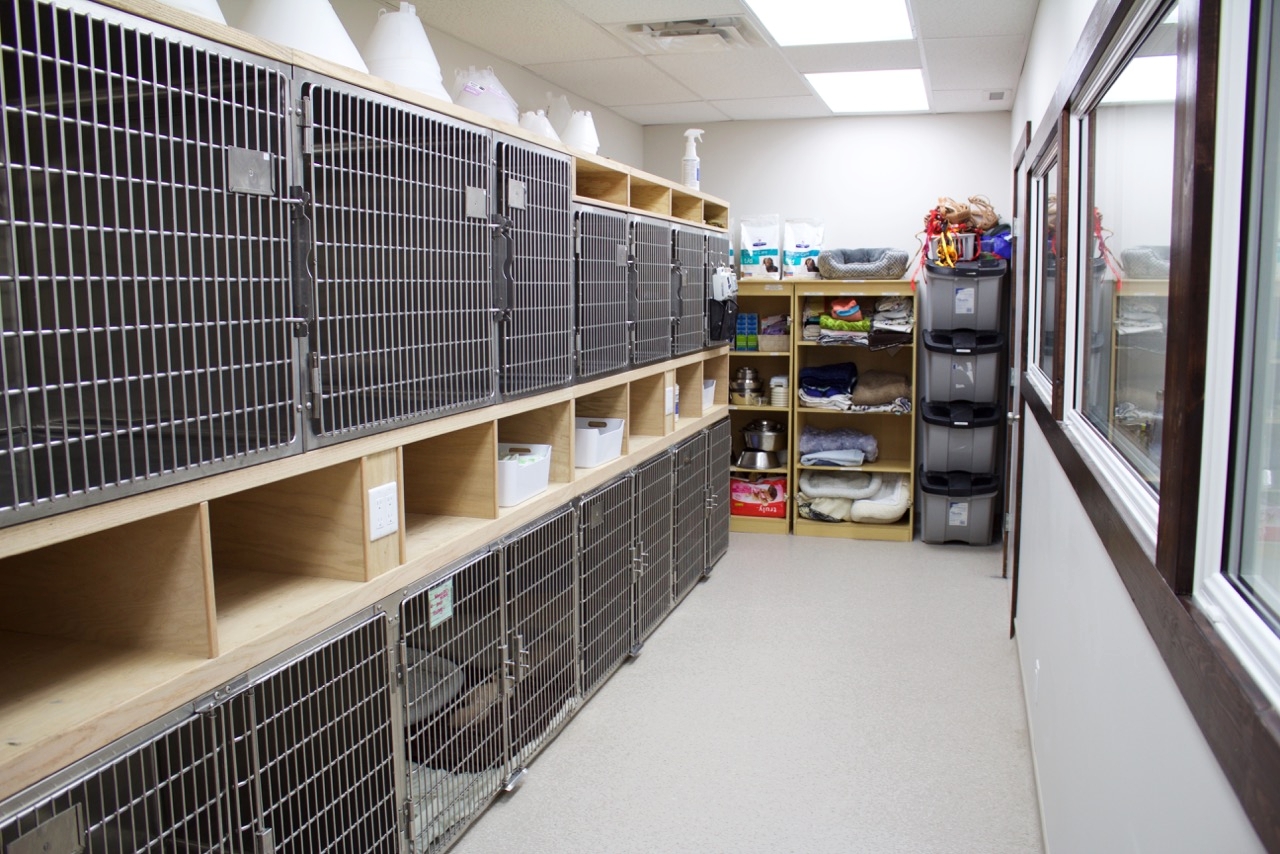 Intensive Care Unit (ICU)
This is where pets stay when they come in for surgery, this is so they can be easily monitored throughout the day through the windows looking in from our treatment area.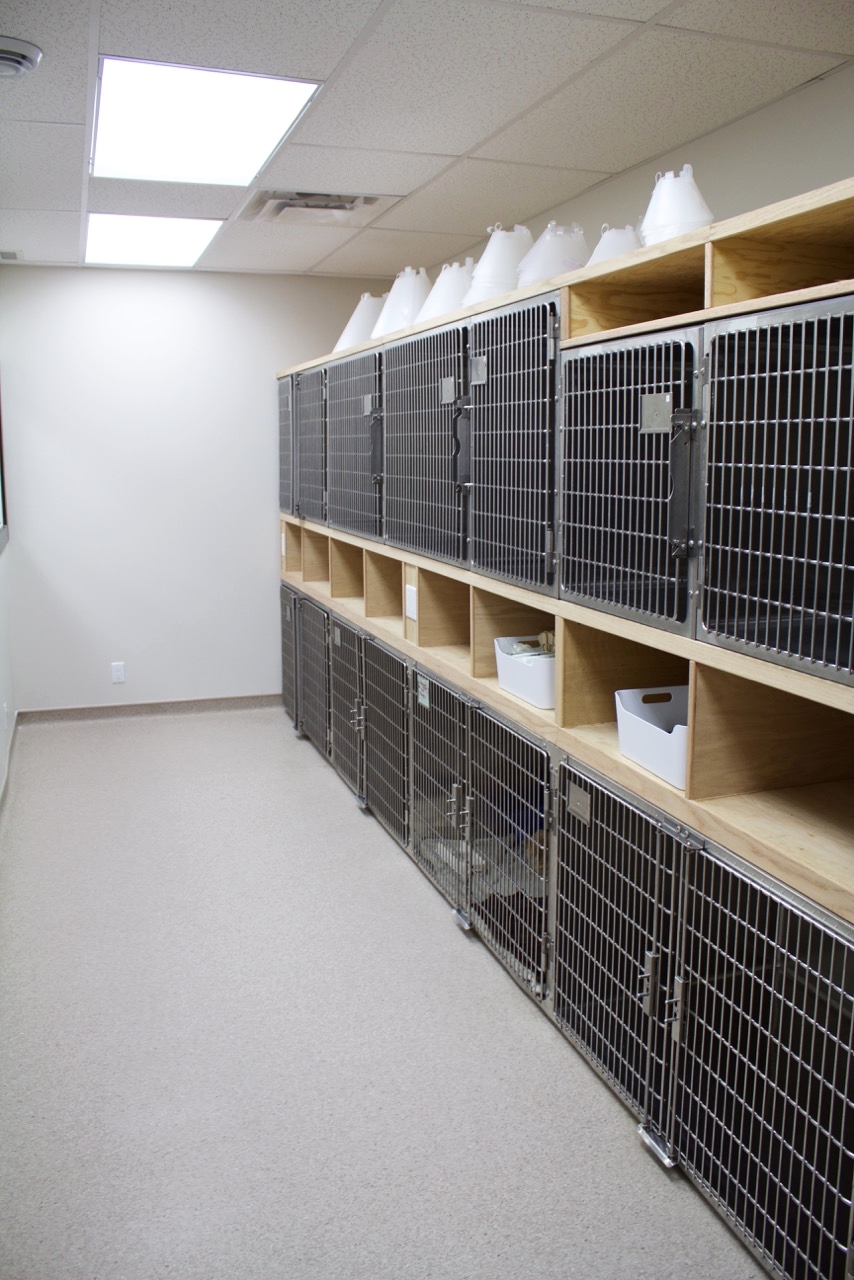 Intensive Care Unit (ICU)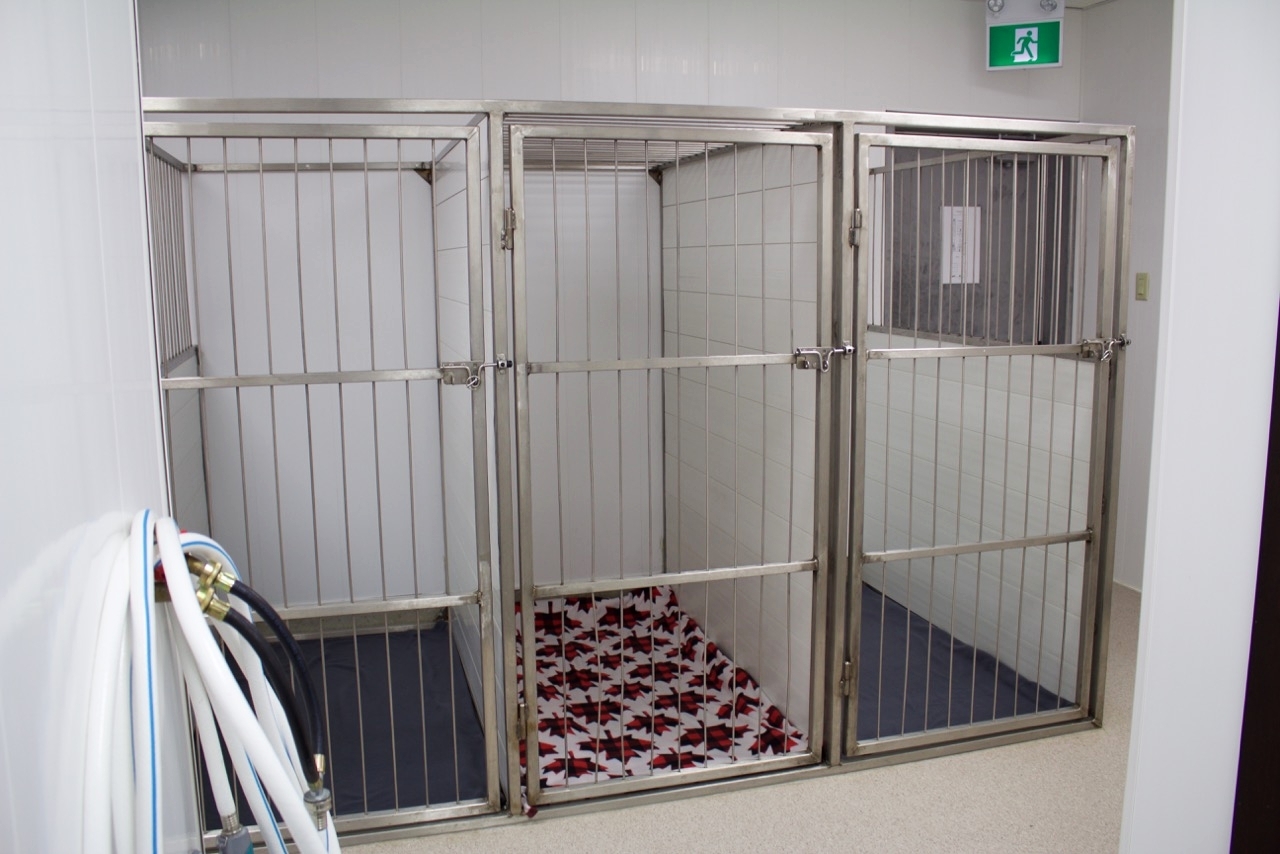 Feline Only Room
We know cats get stressed when they smell, or hear a dog nearby. This is why we have created a cat-only room to keep your cat at-ease during their stay with us. We also diffuse cat specific pheromones in this room to help decrease stress.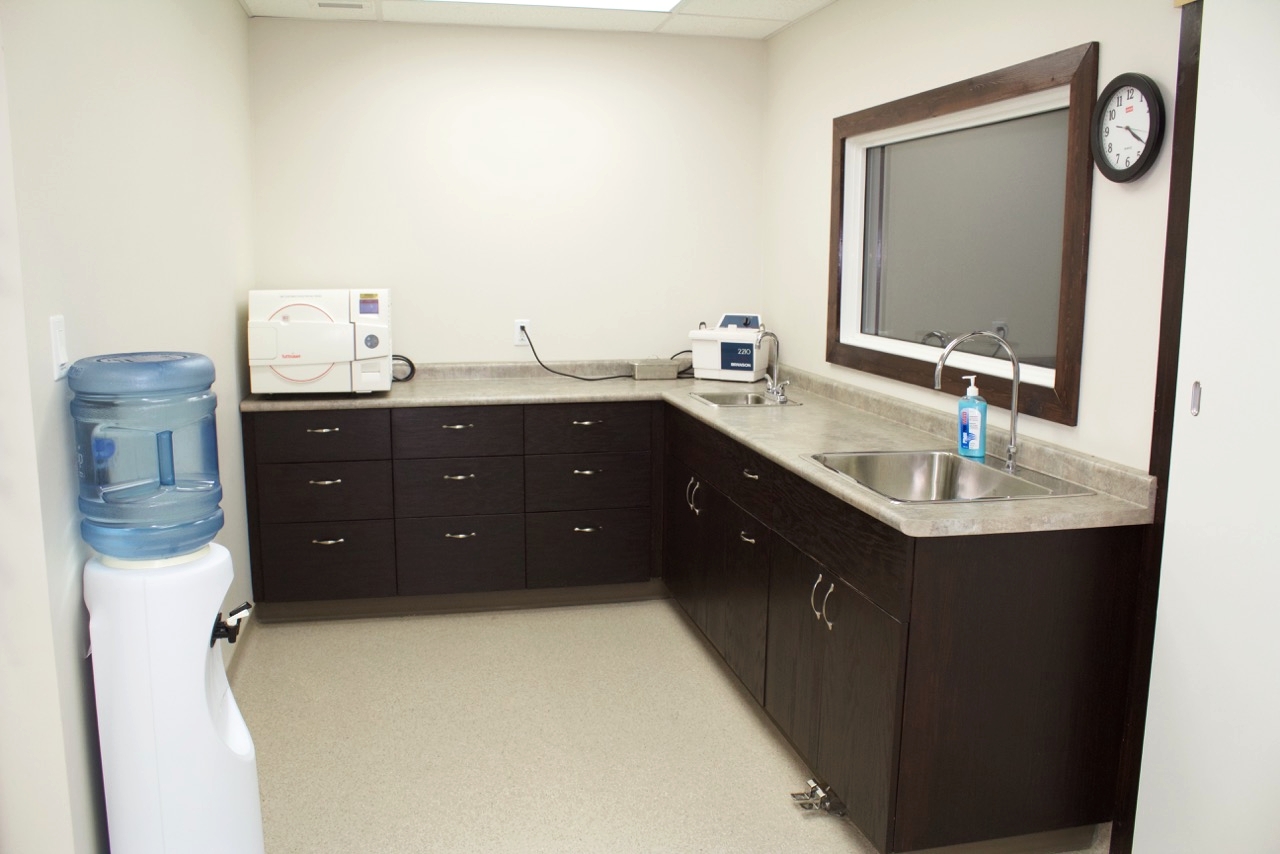 Surgical Prep Area
This is where we clean, autoclave and wrap sterilized instruments intended for surgery. The sink closest to the camera in the photo is where the veterinarians scrub in preparation for surgery. As you can see there are foot pedals as they are unable to turn the tap off with their hands or arms after scrubbing for surgery.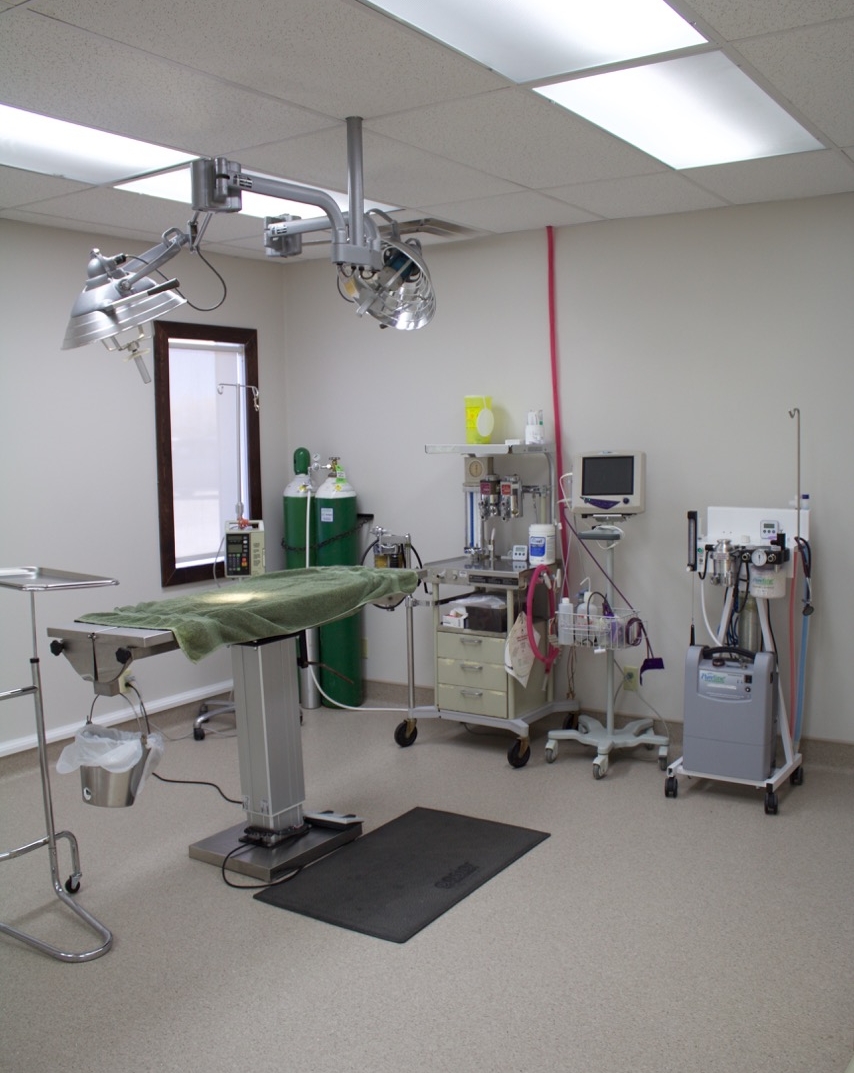 Surgery Suite
This is where your pets surgery will take place.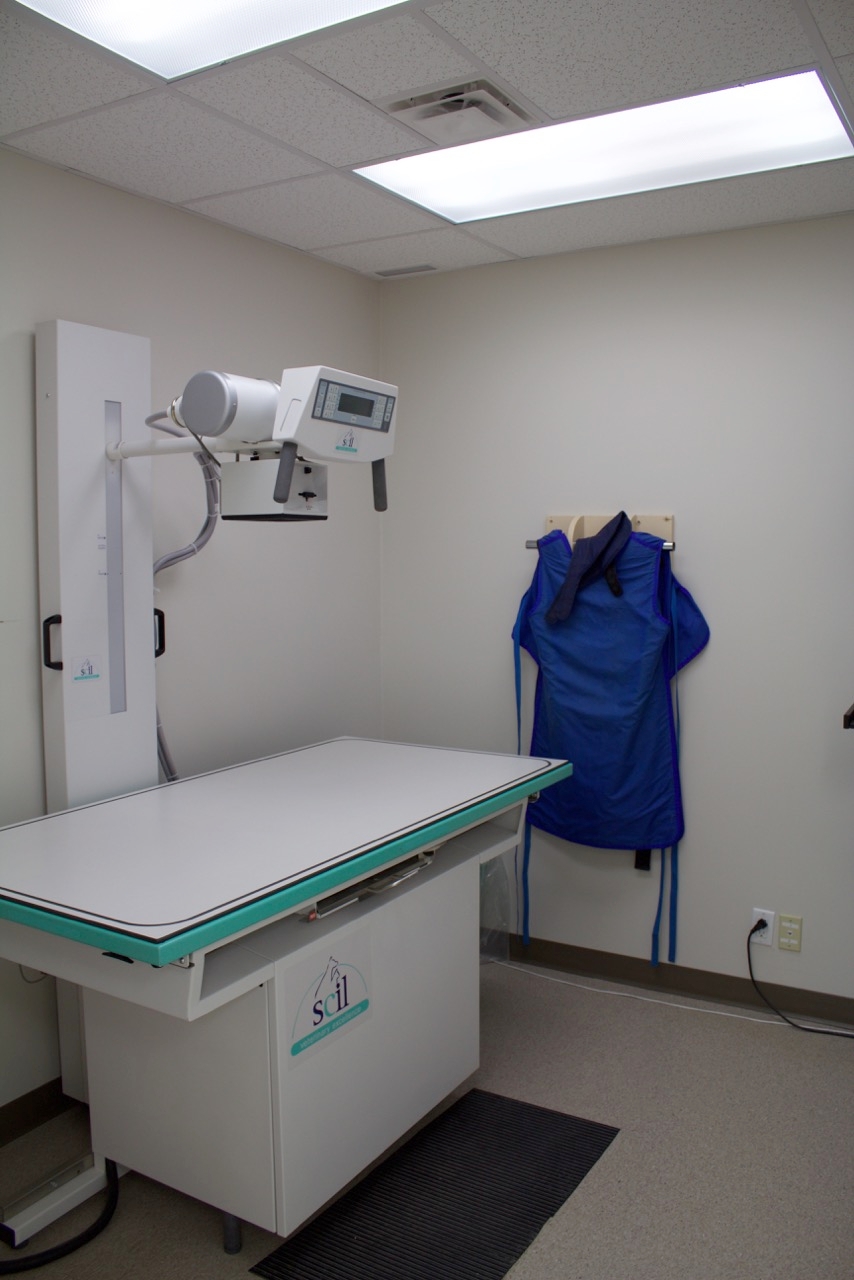 Radiology
This is where small animal radiographs are taken. Our radiology machine is state-of-the-art and digital!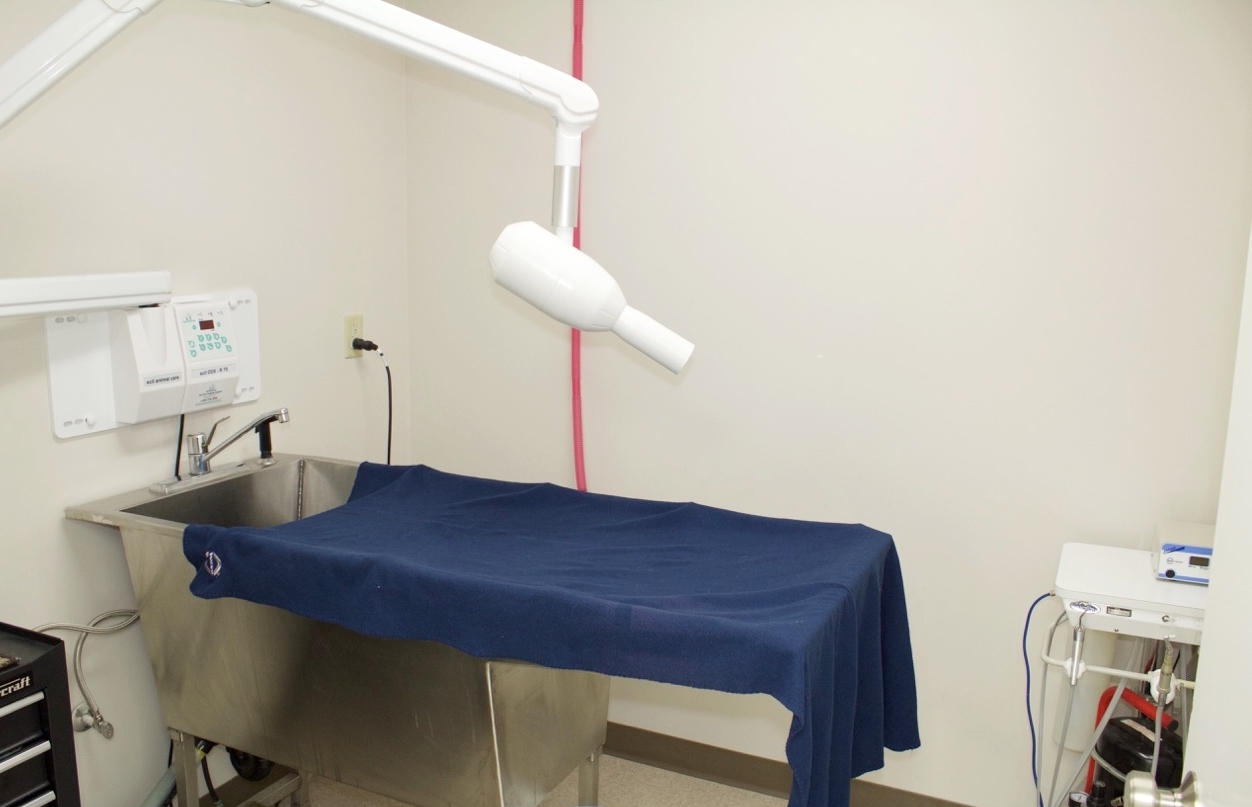 Dental Suite
This is where your pet will have their teeth cleaned. We now have a state-of-the-art dental radiology machine and all patients undergoing a dental will recieve full mouth radiographs for no additional charge.
Large Animal Reception & Pharmacy
Large Animal Treatment Area
Large Animal Stocks & Storage
Large Animal Stalls
The rubber stall flooring allows greater grip for our equine patients. The non-porous material allows us to clean the stalls with ease between patients.
Outdoor Round Pen
The round pen is a great option for our hospitalized patients. Sometimes a breath of fresh air can go a long way!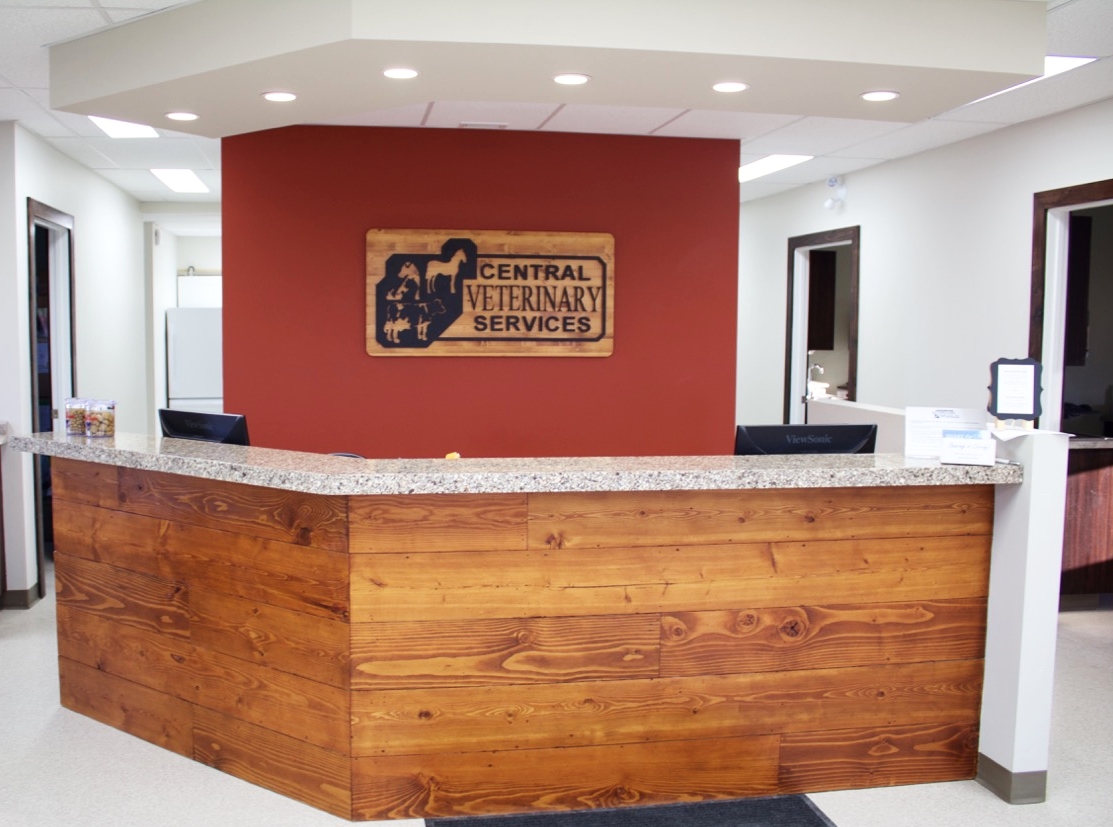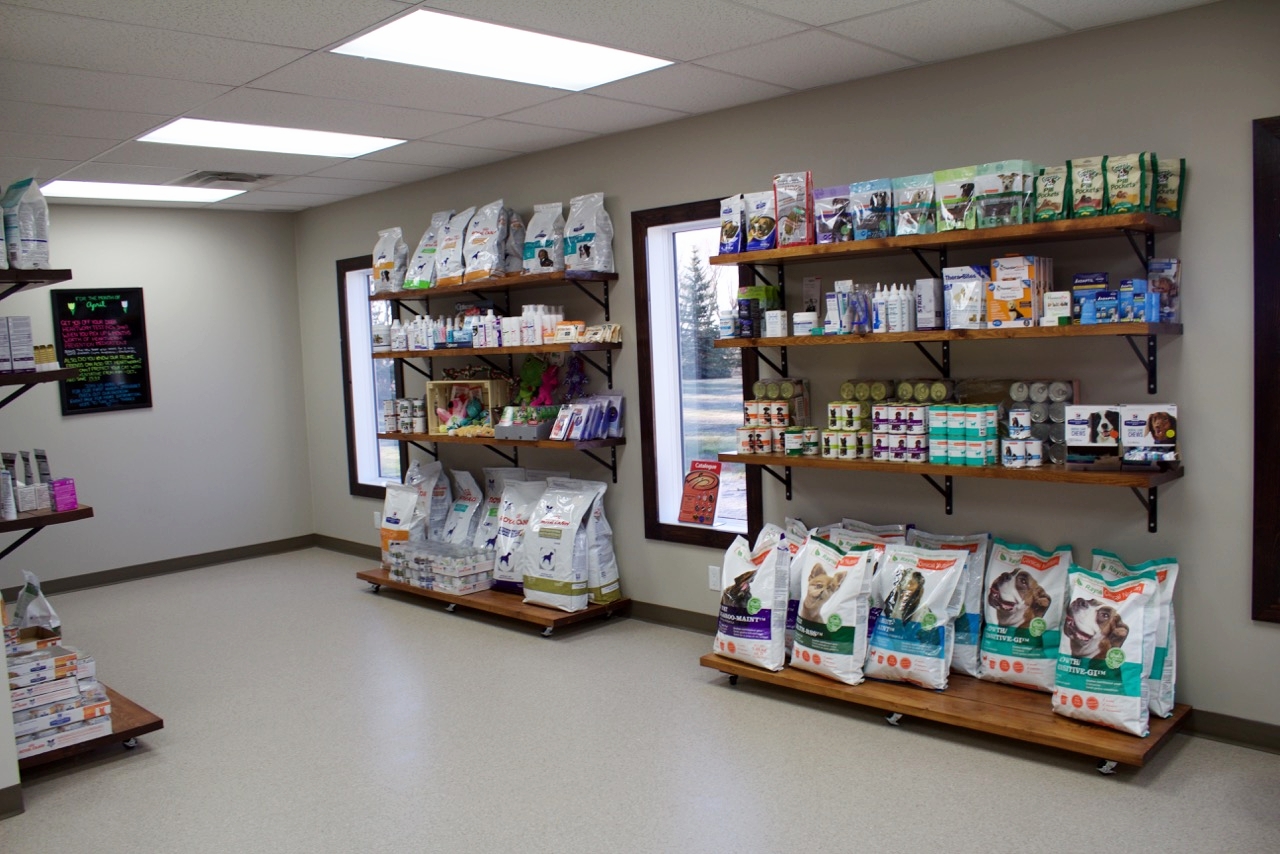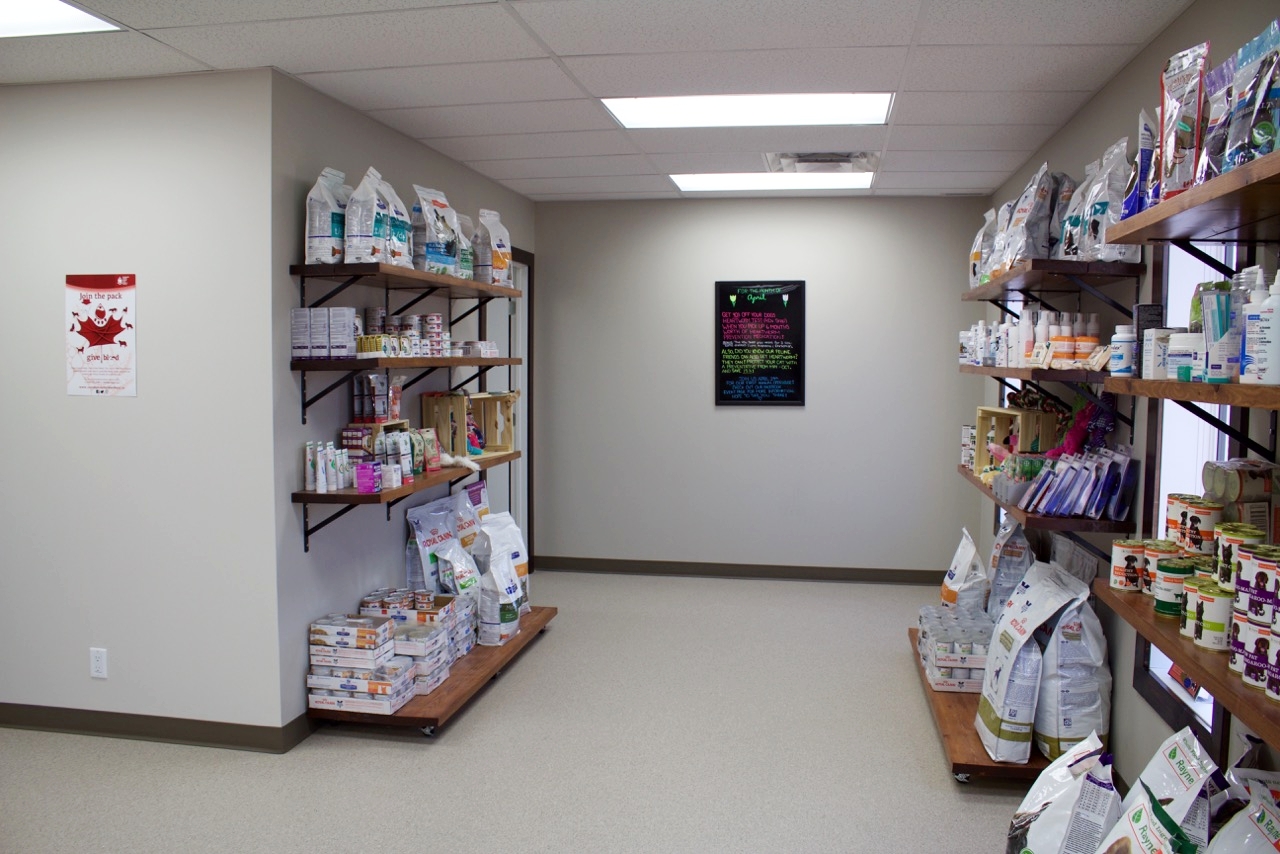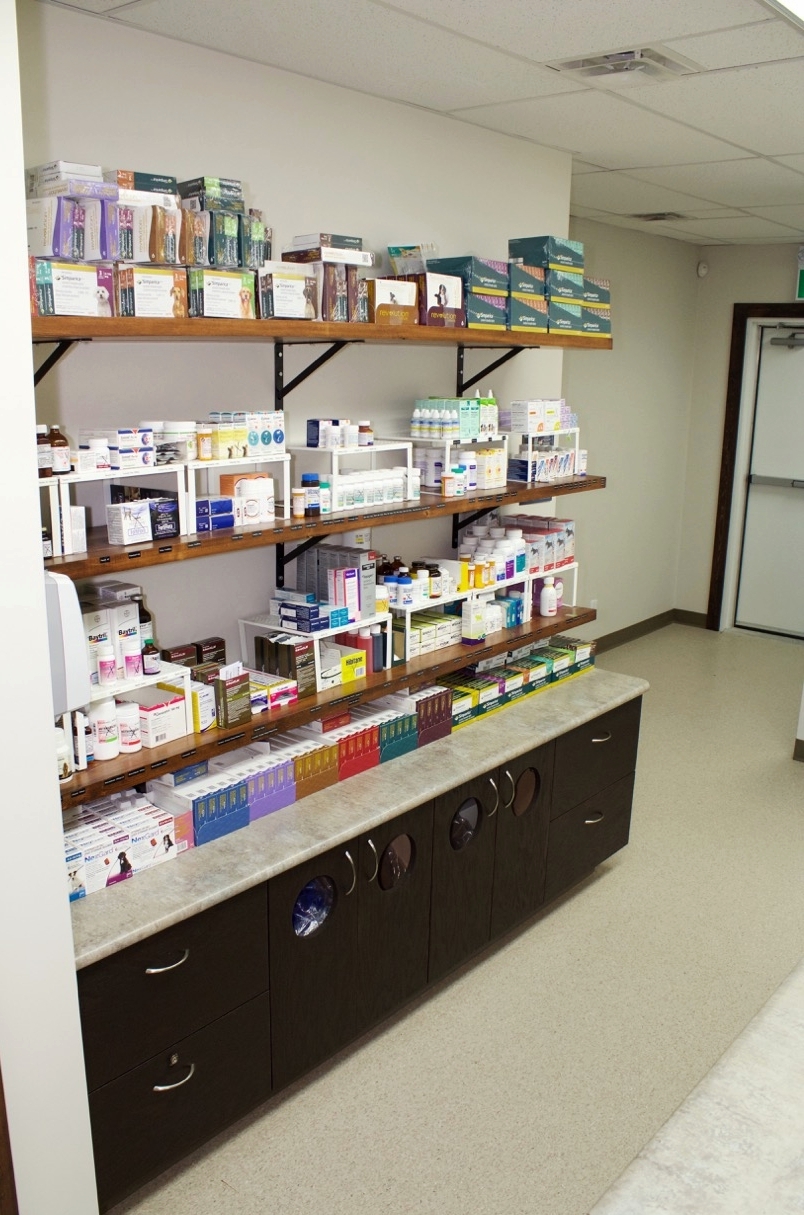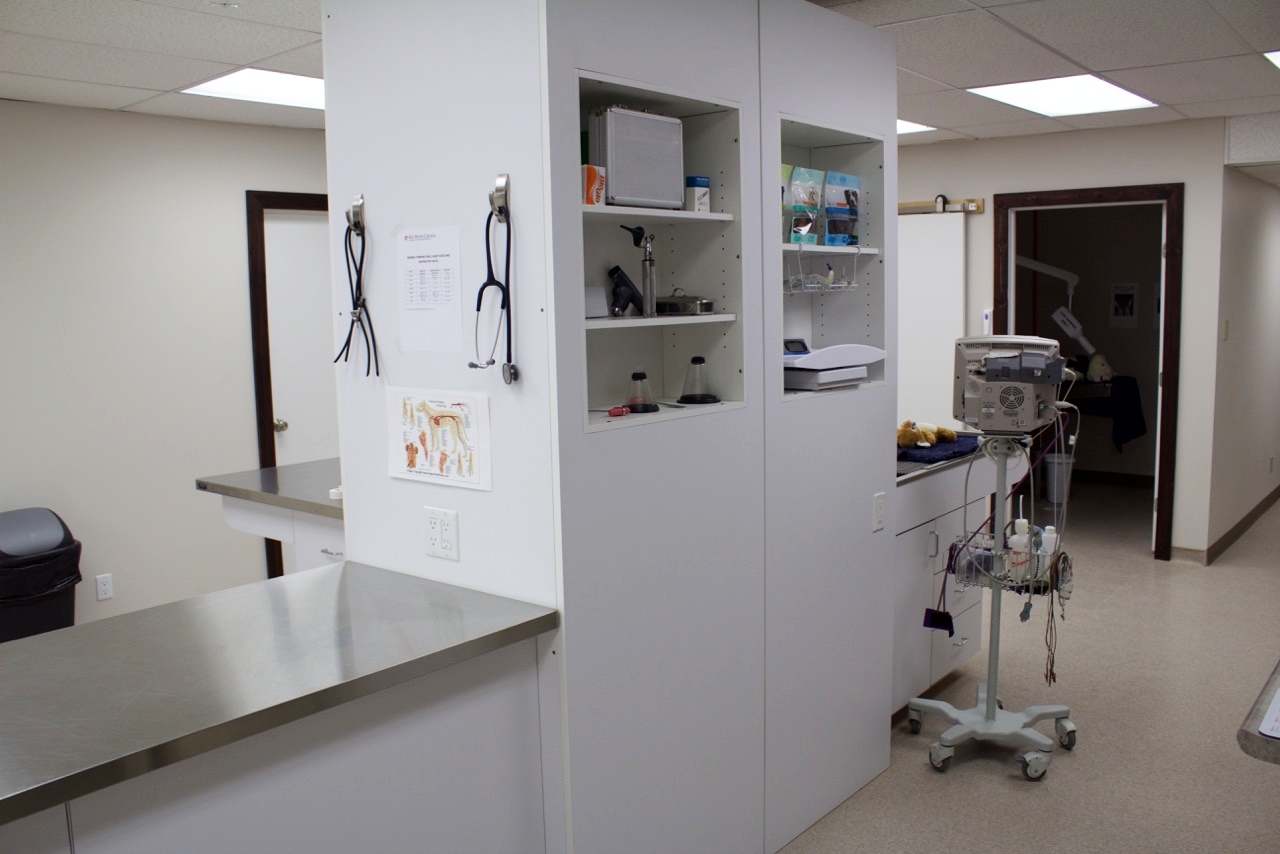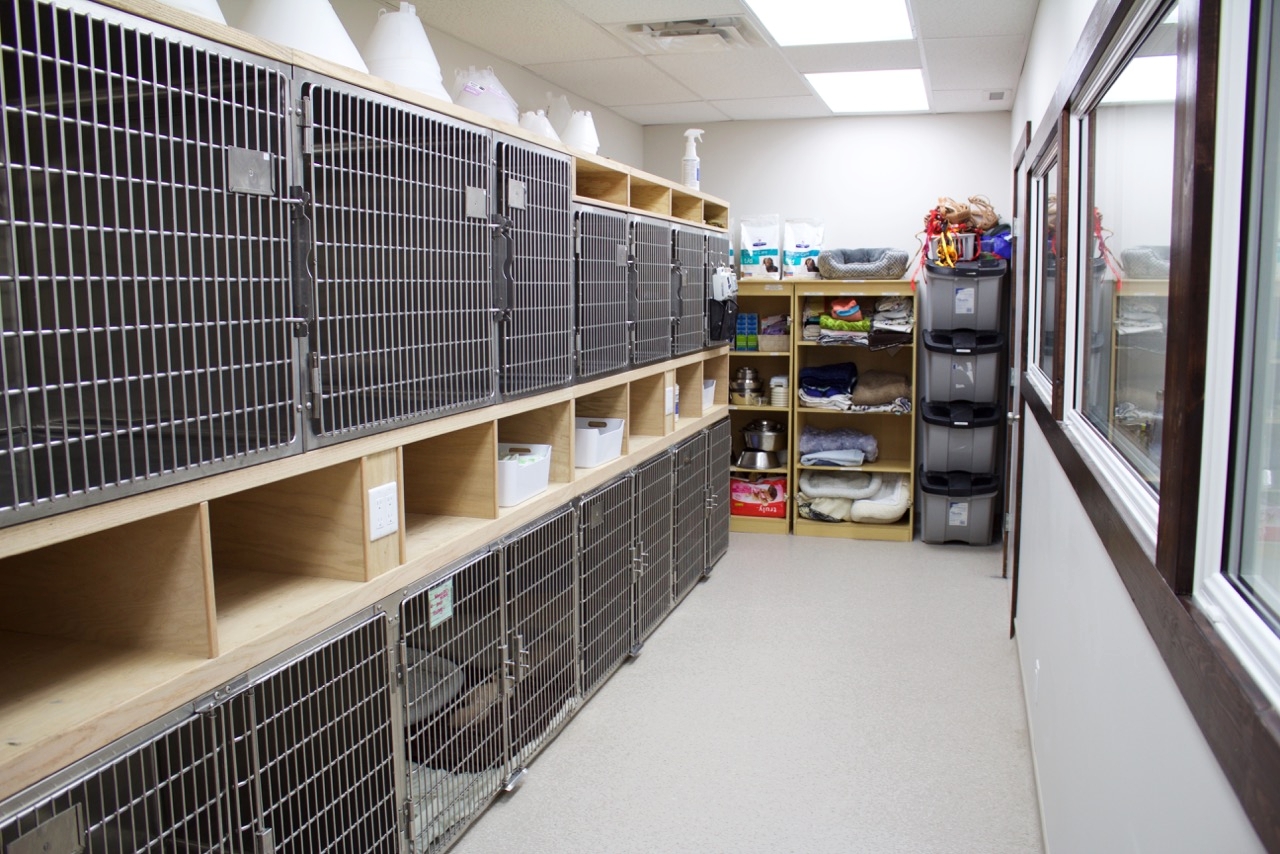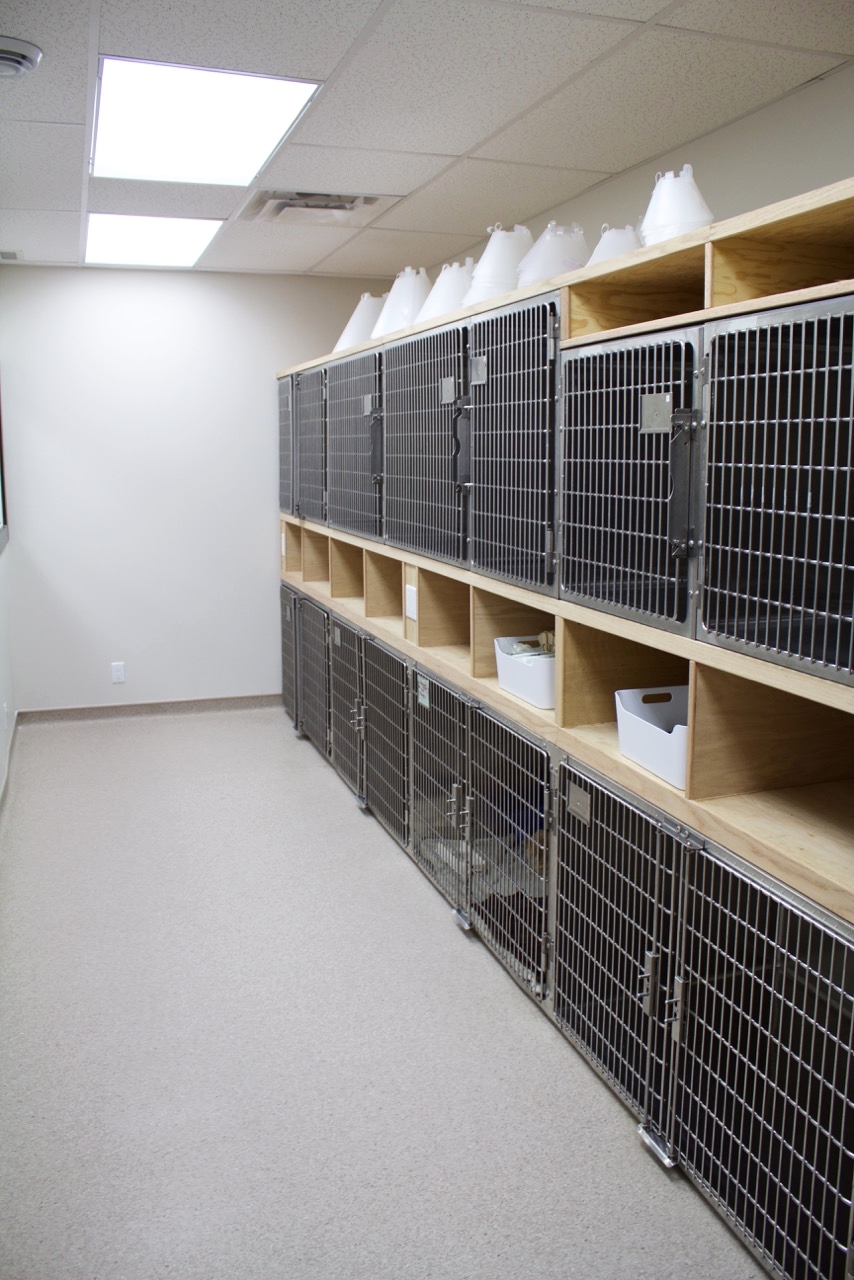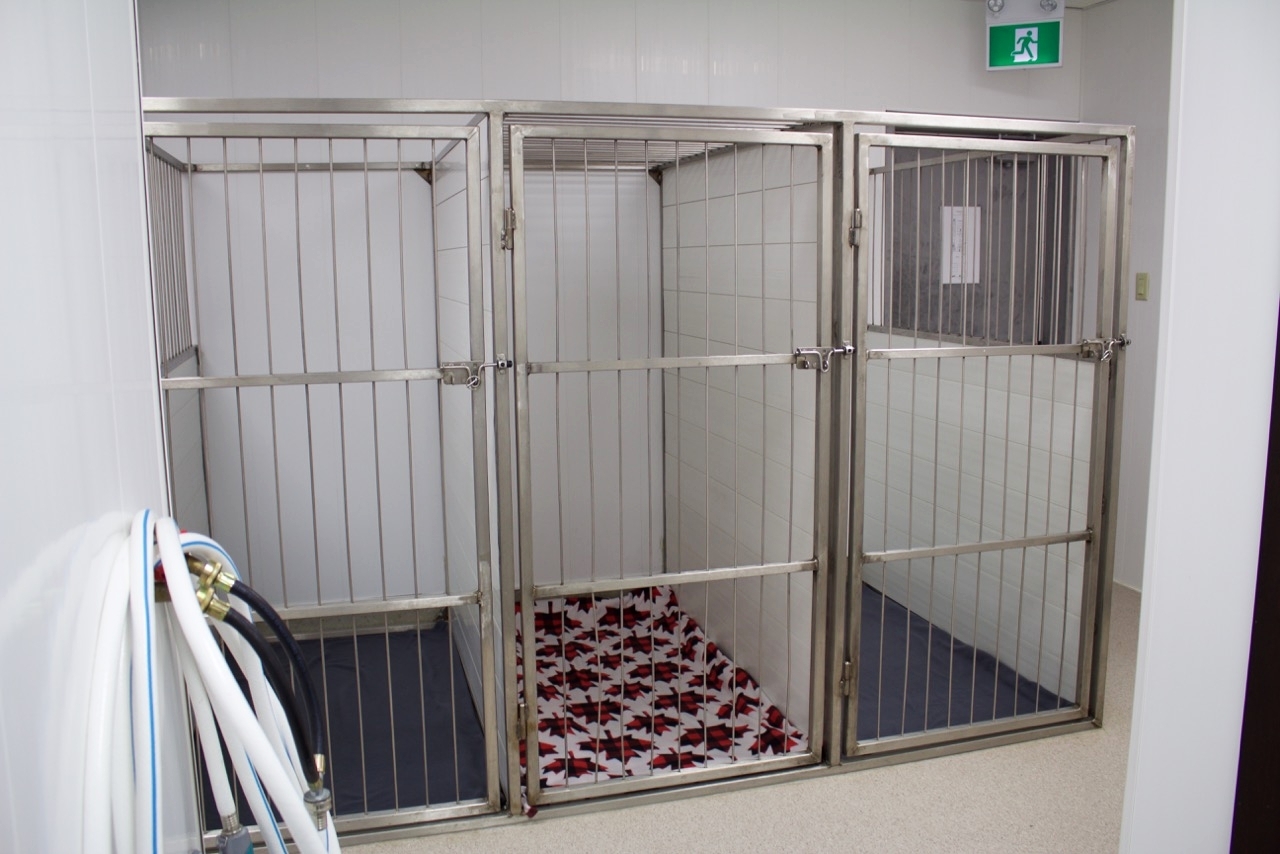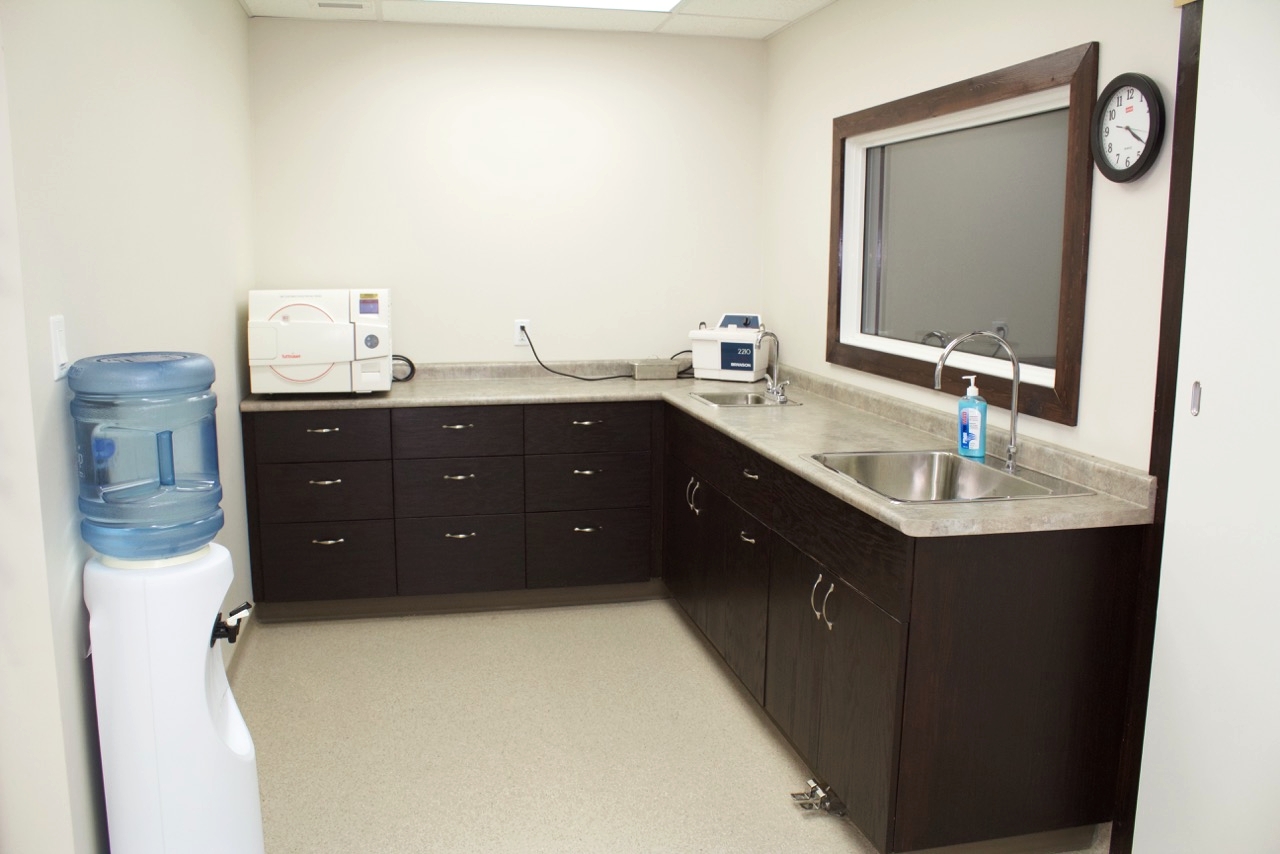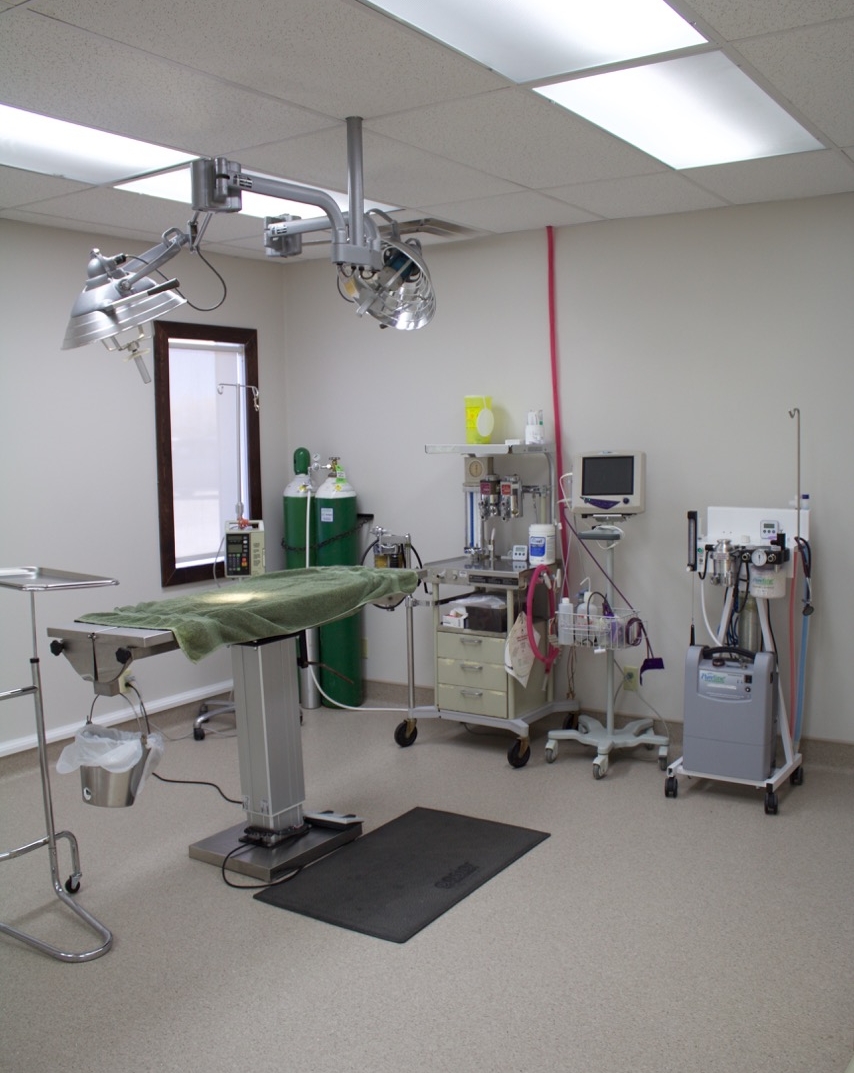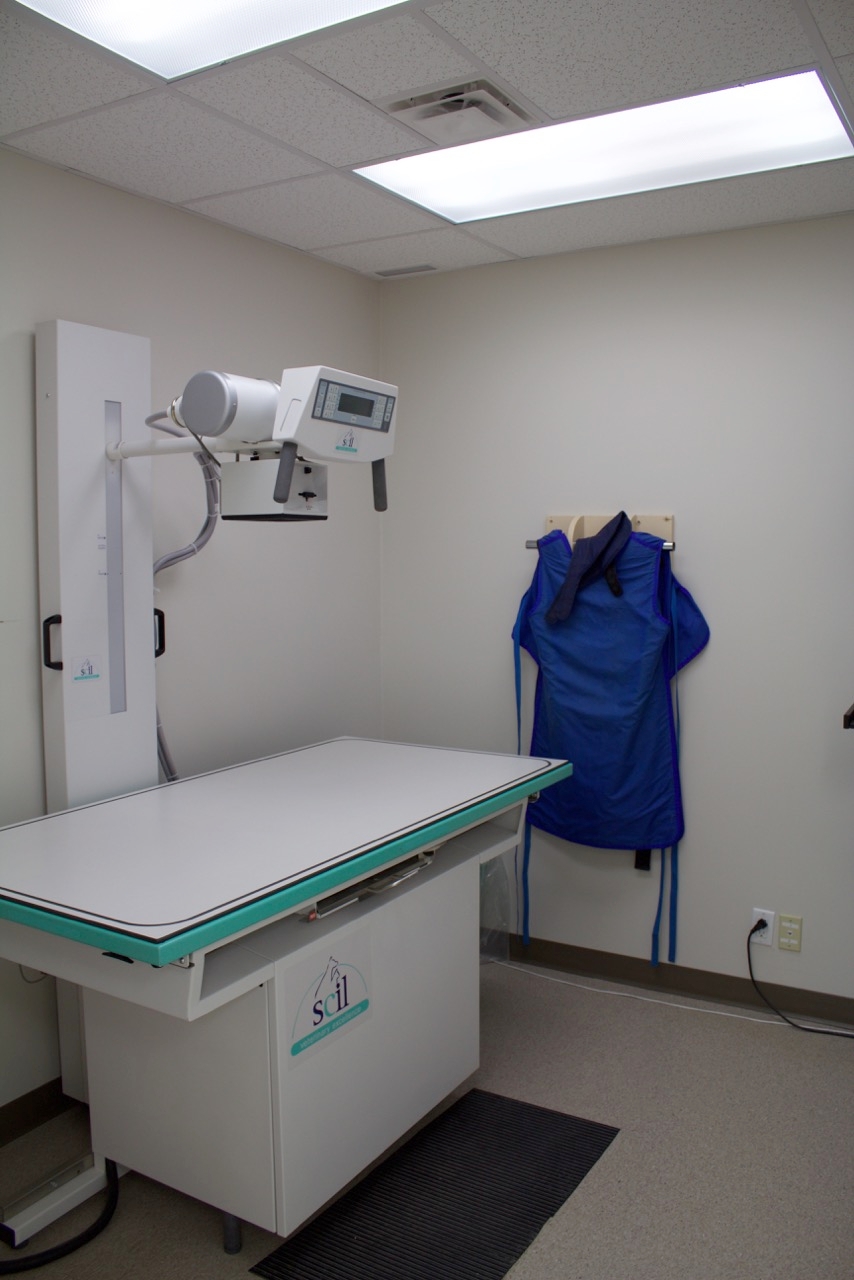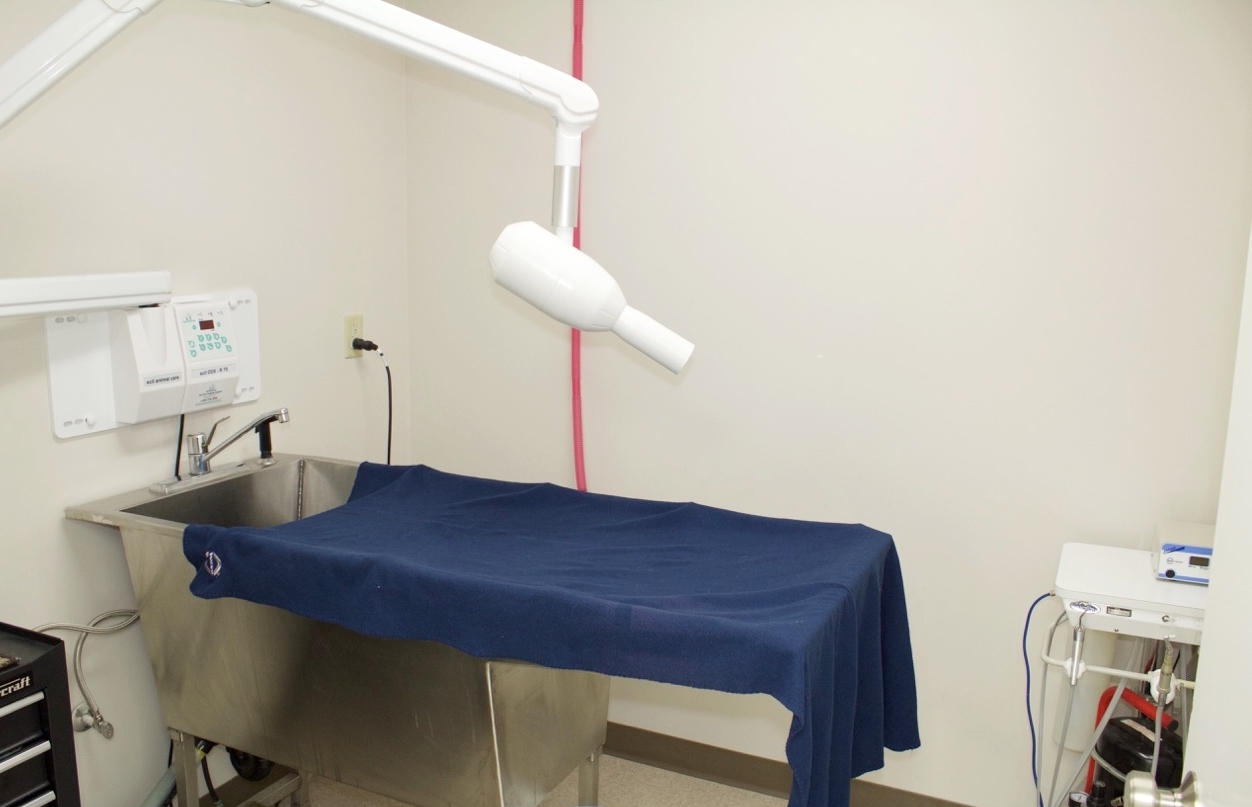 Hover over these images to see a description of the photo.